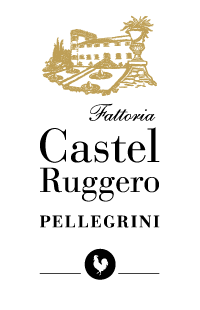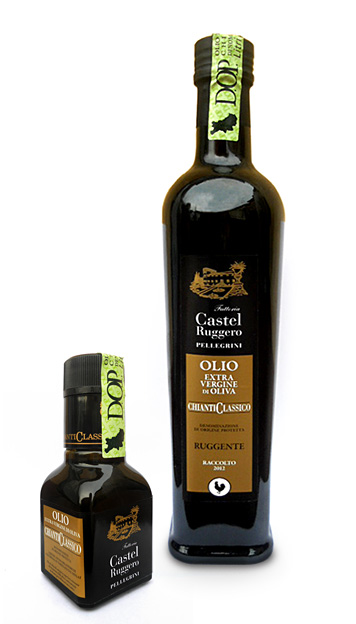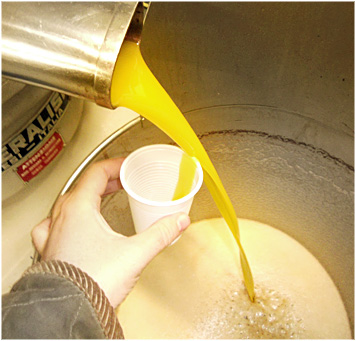 ORDER RUGGENTE
DIRECTLY TO YOUR DOOR


Olive Oil DOP Chianti Classico Ruggente



The spearhead of the company's production is

the olive oil DOP Chianti Classico Ruggente

. It is obtained exclusively from olives collected from the holding

Castel Ruggero Pellegrini

.


Are available 2 types of bottles:

Bottle 100 ml goes for 3,50 euro


datasheet

order

Bottle da 500 ml goes for 12,00 euro


datasheet

order
Harvest 2012

The olive oil DOP Chianti Classico Ruggente

The organoleptic profile


We cultivate about 15 hectares of olive groves in which there are just varieties typical of Tuscany and of

Chianti Classico

, mainly Moraiolo, Leccino and Frantoio. The olives are harvested during the last week of October and the first half of November "following" their maturation, also performing two different stocks (idem est extraction of oil from olives) per day in order to reduce as much as possible the time between the harvest and the mill.

The pressing is carried out with modern methods, without the use of any chemical device, in the cooperative mill with who we work together, just a few hills far from us. The oil is a delicate product which, unfortunately, we can only damage. In facts, unlike the wine for example, the oil is already present in the olives, in the fruit of the olive tree. To extract it carefully is the challenge that is renewed every year. For this reason, after the harvest, every year I make a personal specialized taste in order to select in between the oils produced in

Castel Ruggero Pellegrini

the ones that will form the Ruggente. The

Ruggente

oil is obtained in a single stock, so the bottle that you can buy has exactly the same content as those who are sent to competitions.

In my idea the

oil Ruggente

is an emotional postcard of Chianti Classico and of our farm, all to be savored. Unique, a bit as each of us, as we try to defend the values and the flavours of the heart.



For any further info/contact:
phone: +39.055.2343685
mail: info@castelruggeropellegrini.it


In the blog there is a lot of material: refer to it, together with our small video collection.


YouTube

Blog Castel Ruggero Pellegrini